Fata Morgana, my collaborative novel with Ken Mitchroney, will be out from Blackstone next June 13 in hardcover, ebook, and audiobook. Ken and I worked closely with Kathryn English, Blackstone's lead designer, on the book's cover, and we're really happy with it. Click the pic for full-sized awesomeness.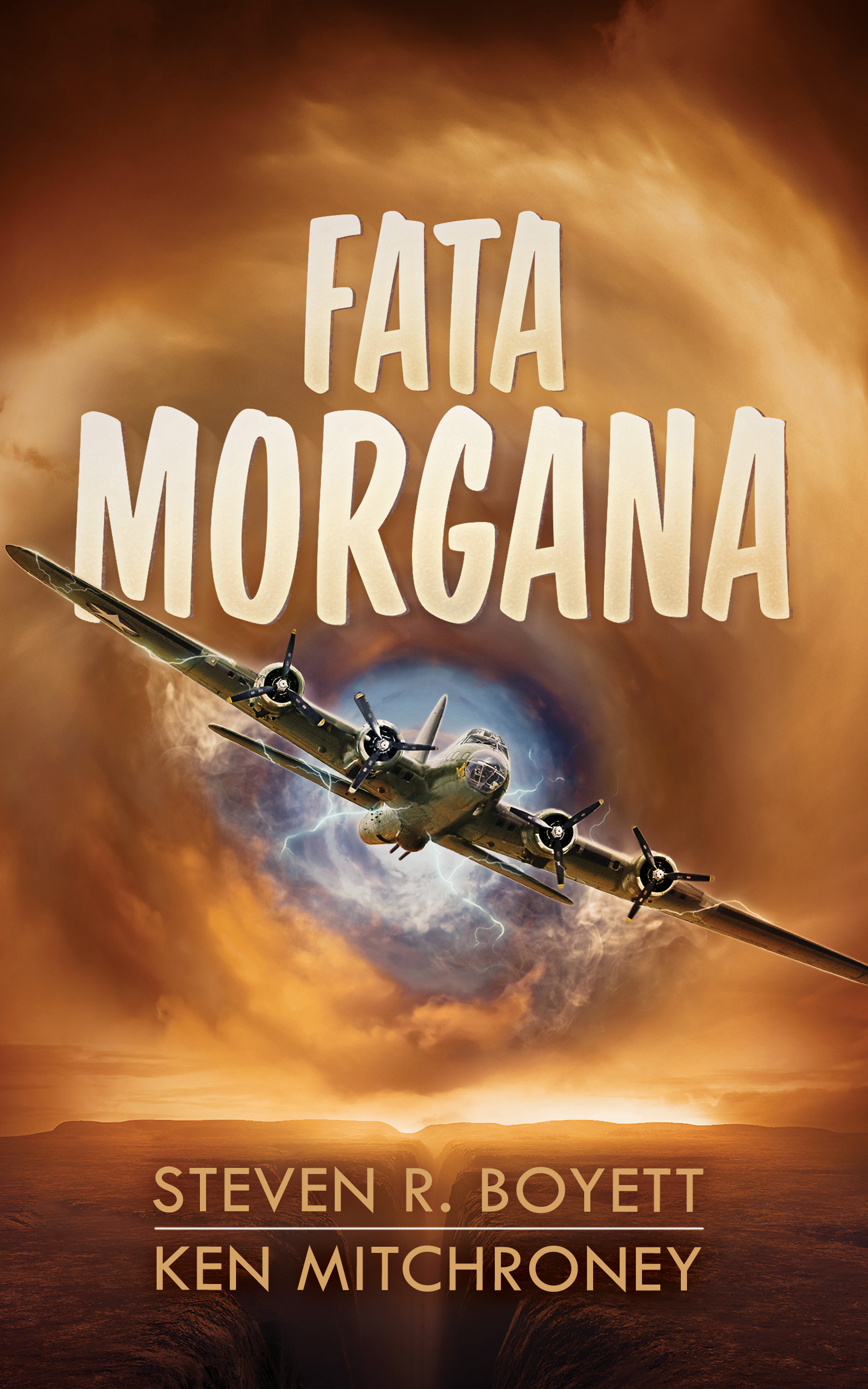 Fata Morgana is part WWII adventure, part science fiction, and part love story. Pub date is June 13, 2017, but you can pre-order it here. Bound galleys have gone out for blurbs, and we're already getting back some terrific responses.
We'll post the opening chapter in a few weeks, and we'll be giving away signed Advance Reader Copies after that, so stay tuned!