Fata Morgana is officially released today!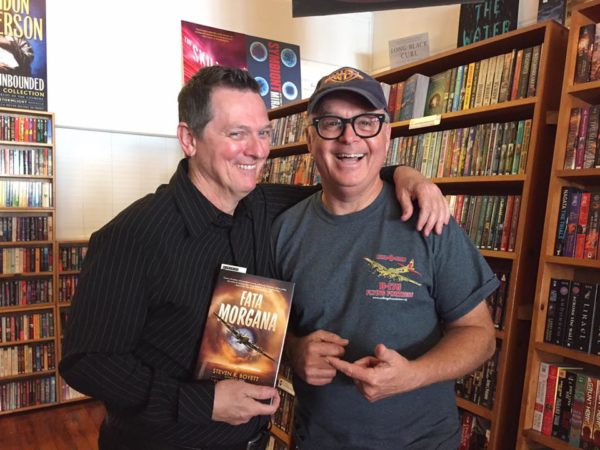 This last weekend Ken & I read & signed at Borderlands Bookstore and at SF in SF. I recorded the readings & will post as soon as I can. Right now I'm scrambling to get a Podrunner mix out and get ready to go down to Los Angeles for our series of SoCal signings.
Meantime, here's some pix from the Borderlands event last Saturday. Our heartfelt thanks to Alan Beatts, Jude Feldman, and the truly wonderful crew at Borderlands Books & Cafe for a great launch.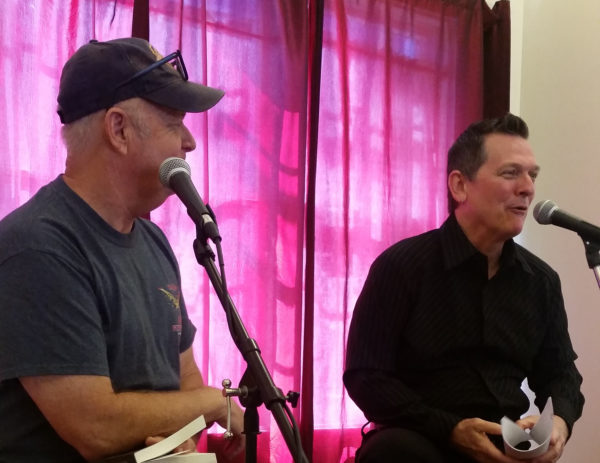 Ken has done a ton of signings — he used to draw Ninja Turtles, fer cryin' in the sink — but this is his first book signing, and he was like a puppy. After our reading and Q&A, we started signing books. I was writing my name when  I heard Ken beside me say, "Hey — this is the first book we've signed for someone!" (Hello, Uffe in Switzerland, who was awesome enough to special-order our novel!)
We stopped and gave each other a huge hug.