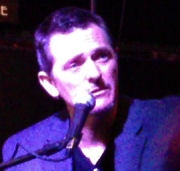 Benicia Literary Arts and The Rellik Tavern are hosting another reading event at The Rellik in Benicia, California, on Saturday, November 17, 3:00 – 5:00 PM.
This one is called Speakeasy (more for the literalness of the name than from any association with Prohibition-era juice joints). I'm a featured reader along with mystery writer David Corbett and Benicia's Poet Laureate, Lois Requist.
There's also an open mic segment, which should be fun. The last reading at the Rellik was terrific (video here), and this one is shaping up to be even better.
Speakeasy
The Rellik Tavern
Saturday, Nov. 17, 3:00 – 5:00 PM
726 First Street
Benicia, CA 94510 (map)